Sports Massage
Have you ever had a massage after a 5k and wondered what the benefit was? Have you gone to a massage therapist for a "sports massage" and left in more pain than relief? Have you paid for a sports massage and left without it affecting your performance at all?

Sports massage is a big deal. Many people claim to have a handle on it, and many massage professionals seem to offer it. Granted, it is a very prevalent specialization and is increasing in popularity, but exactly what is it? To some, the phrase 'Sports Massage' means a massage that is faster and deeper, even to the point of pain and discomfort. Nothing could be farther from the truth.
Being an athlete means that you work with your body towards an objective that involves more intense physical movement than the daily activities of life.  Athletes come in all ages, shapes, sizes, and conditions, from the weekend warrior, to the loyal 'gym rat', to the causal runner, or the elite competitor. No matter what your sport, you use your body, pushing it to its limit, and are interested in keeping it in top condition. Sports Massage is not only recommended, but is widely accepted as one of the cutting edge treatments in keeping you in top form.
The massage therapists at Phoenixville Massage & Bodywork are dedicated to helping you not only maintain your physical body, but are aware that the 'deeper, harder, faster' sports massage model has evolved, along with the field of Sports Medicine. Not every massage practice can promise that. We are focused on bringing the best and most progressive techniques and attitudes to the table, for your sports massage session.  No one recipe or plan can cover the dynamic nature of your sport, and each session is tailored to your needs in the moment.
There are four basic phases of sports massage:
Pre-Event Massage – from 48 to 72 hours before the athletic experience.
Post-Event Massage –immediately after the event to 72 hours after.
Maintenance / Conditioning – preparing for an event or keeping your body in shape.
Rehabilitation / Injury Management – after an injury, or getting you back into condition after down time.
There are many different techniques that we employ to provide you the best sports massage.
Some of them are:
Stretching and Flexibility Conditioning
Trigger Point Techniques
Lymphatic Drainage
Strain/Counterstrain
Myofascial Release
PNF / MET / NMT
Friction
Deep Tissue Techniques
Ice Massage
The techniques listed above are just examples of some of what we can put together to provide you with the sports massage session that you want.  Perhaps the biggest difference between the Sports Massage at PMB and the others is our holistic view of bodywork. Following some of the most successful bodywork models, we focus on three things: the individual musculature that you use in your sport, the relationship between them and your movement, and your individual training regimen.  We utilize some orthopedic and osteopathic assessment techniques that may help isolate your issue to one muscle or muscle group and then we look at the entire kinetic chain, to see where else there may be fascial restriction, or a muscle that is being affected away from the initial site of complaint.  After addressing the specific muscular issues, we look at what elements of your movement have been affected by the sports massage. At no time should any therapist insist on you returning, or booking an extended 'treatment plan'. You are the athlete – this is your massage. You make that decision.
Some techniques used by other professionals, in our opinion, may be counterproductive to addressing sports injuries, or may have side effects, such as bruising or extended soreness after their application. For that reason, we do not perform them. (Graston Technique ® is one of the modalities that falls into this category).  Not that these kind of treatments are bad, but they can grossly alter the musculature, and your body will need recovery time after their application, and they can be examples of working on the body instead of with the body. If you have received them, or any recent Chiropractic or Osteopathic adjustments, please let us know, and we may alter your session accordingly.
We are massage therapists, not doctors, physical therapists or athletic trainers, and rest assured that if your situation warrants further examination, we are more than willing to work within your personal sports medicine team, or refer you to one of the several sports medicine professionals that we have worked with.  The end result is improving your performance, period.
Sports massage is not for everyone, and people who have any condition that could cause pain (broken skin and bones), any contagious disease (like the flu and shingles), anything that makes a person unable to properly judge depth or pain (like intoxication, or medications), any disease that could be made worse by massage (like the flu), any time there is the risk of causing infection (like cuts or surgical sites), or any condition that compromises a person's vitality all are contraindications for massage. If you have a concern, please discuss it with your therapist or sports medicine professional before any treatment.
A note about ice: In our opinion, ice is probably one of the best treatments for muscular trauma, no matter how severe. Many Physicians, Athletic Trainers, and Physical Therapists agree, the best thing for an acute injury is rest, ice, compression, and elevation. We feel that ice massage is as fundamental to sports as any other technique. As with any massage technique proper training is absolutely necessary, and due to the fact that incorrect use of any thermotherapy can be counterproductive, it is necessary to be educated in ice massage. Our personal friend and mentor in the realm of ice massage is nationally respected and recognized authority in cryotherapy and ice massage, Harold Packman.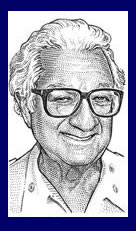 His book "Ice Massage:The Ultimate Cryotherapeutic Alternative" , can be purchased in electronic format by clicking here. Where heat can relax a spasmed muscle and feel great, ice can break the pain-spasm-pain cycle, and deliver true therapeutic treatment helping to resolve athletic injuries faster, with less chance of increased edema or other ancillary issues. Please let us know if you would like to incorporate ice massge into your sports massage session.